In Mark 9, Jesus encounters a young boy with a vicious demon. The boy would be thrown into convulsions, even into fire, by this demon. Jesus' disciples, who had been empowered and charged to cast out demons, were unable to help this particular boy. When Jesus set the boy free, the disciples asked why they weren't able to cast it out themselves. He answered simply, "This kind can only come out through prayer."
Whether or not you are sympathetic to the idea that some scholars have suggested, that many stories of demon possession in scripture may in fact be references to mental illness, I see at the very least an analogy to mental illness in this passage. For those of us that work with people experiencing homelessness, serious mental illness is a huge barrier to housing, stability, and recovery. Diagnoses like schizophrenia, PTSD, and bipolar disorder do not have cures. There are treatments, certainly, but they are imperfect. And often, the illness itself prevents a person from recognizing their illness or from following through on treatment, creating a vicious cycle. It feels like the unconquerable boogeyman; the demon that can't be exorcised.
Outside of homeless services, I see this brought up as a means of surrender to homelessness. "You can't help those people, they're crazy." It drives up stigma, fear, and perhaps the worst of all: resignation. I've previously written about the question I get asked most often as a homelessness advocate: "What do I do when someone asks me for money?" Easily the second most frequently asked about topic is the connection between homelessness and mental illness. While this can only be a primer, it is my attempt to explain the connection points between the overlapping topics, and offer a way of thinking beyond surrender and resignation.
Disclaimer: I am not a mental health professional. I have not studied mental illness academically, and my knowledge is therefore limited. I have studied it independently and called many mental health professionals coworkers and friends. Most of my knowledge, though, was gained from working in a professional capacity with dozens of people with serious mental illness helping them to access care, housing, and stability.
Where Mental Illness and Homelessness Intersect
Homelessness and mental illness are connected, without question. The connection gets very muddled when people inside and outside of the field make generalizations that are designed to fit particular agendas. Some outside the field make them synonymous, as though homelessness is purely a mental health crisis. Some inside the field, in rebuttal, downplay the significance of mental illness because of the accompanying stigma. In the end, advocates get frustrated because the public over-exaggerates and belittles, and the public gets frustrated because they see people every day with obvious mental illness and it seems like the advocates aren't being honest about it.
We do, ultimately, have to cut through all of that and embrace honesty and nuance.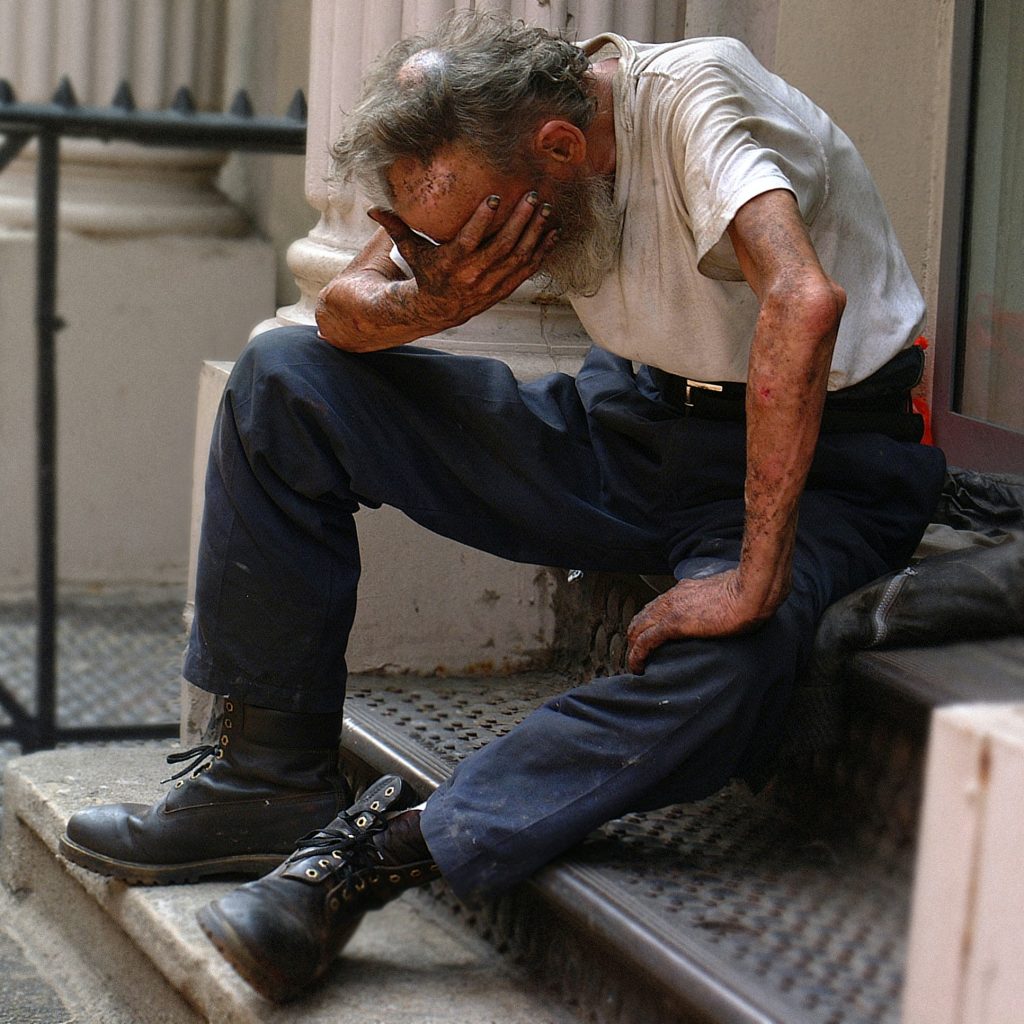 First, through a long series of failures, people with serious mental illness have been largely abandoned to life either on the streets or in jail/prison. The history of deinstitutionalization, community mental health centers, social security disability, and criminalization is a tangled web that would take hours to untangle here; but suffice to say, no governmental body has taken responsibility for the long-term care of people with the most severe mental illnesses. This means that the streets and jails/prisons are the only recourse for those whose mental illness makes them unable to manage living on their own. On top of this, the few systems that are in place to house and stabilize folks with these conditions are mismanaged and structurally flawed to an extent that is cruel and senseless.
I have case managed an individual diagnosed with bipolar disorder who is banned from the Department of Mental Health for aggressive behavior. If you didn't catch the irony, read that sentence again. He is banned from the Department of Mental Health for exhibiting the behaviors that are associated with his diagnosis. Not that the department is the best source for treatment anyway… the location in Hollywood is designed and operated like a prison, with a guard who searches you and pats you down every time you come in. Imagining struggling with anxiety or paranoia and having to seek treatment at a building that looks like it wants to lock you away forever.
Additionally, to verify your mental illness to apply for SSDI, you have to re-certify your disability every three years. A man I've worked with extensively with severe schizophrenia received this certification letter one year, and it took everything in me to not send back a one-page letter in bold, sized-96 font: "THERE IS NO CURE FOR SCHIZOPHRENIA!" (I did not send the letter, but I did type it and have it saved on my desktop.) Instead, he was made an appointment on the complete other side of town to see a psychiatrist he's never met, who would make him wait in a crowded room for an hour past his appointment time to be seen.
These are just two examples of the way the deck is impossibly stacked against people with serious mental illness. Our mental health system itself is reluctant to work with folks so severe—to say nothing of well-meaning case managers who are nowhere near as equipped. In homelessness services, then, what we often see is people with more manageable symptoms or no mental health issues at all selected for services, and the most in need relegated to continued homelessness. Even those who manage to get and keep SSDI cannot afford rent with it, and are discriminated against where and when they can.
If we do acknowledge that having a severe mental illness leads to homelessness, we should all seriously ask ourselves if we are okay with that. As the authors of In the Midst of Plenty: Homelessness and What to do About it challenge us: "Why should the penalty for mental illness be homelessness?"
Housing as Mental Health Intervention
Before we get to more individual or community-driven responses to mental illness, we need to talk about systems and policy overhaul. After all, if systems and policies are driving the problems, they must be part of the solution. I believe this is what the New Testament means when it speaks of God redeeming all of creation through Christ. It's more than just redeeming us all each as individuals, but also redeeming the communities and structures we've built that do harm all on their own.
You will frequently hear me espousing the Housing First model as the solution to homelessness. The details and nuances of that approach could occupy an essay all its own, but it basically means that if we focus on housing individuals and then stabilizing them, (rather than doing it the opposite way as we have for nearly a century,) outcomes are more successful, humane, and long-lasting.
The instability of unhoused folks with mental illness makes this approach more intensive, but all the more true. People with any form of mental health struggle, whether it's a mild seasonal depression or severe paranoid schizophrenia, are healthier and safer in housing than on the streets. If you're like me and struggle with anxiety and depression, you know that outside stressors can make things worse or better, even if they don't make them go away. I may not be able to predict or prevent a storm of depression; but strong relationships are strong, supportive community, a steady job and a safe place to live can be like anchors securing me while the waves buffet on all sides. Without any of these, as most unhoused folks live, my symptoms would be unbearable, and even worsen.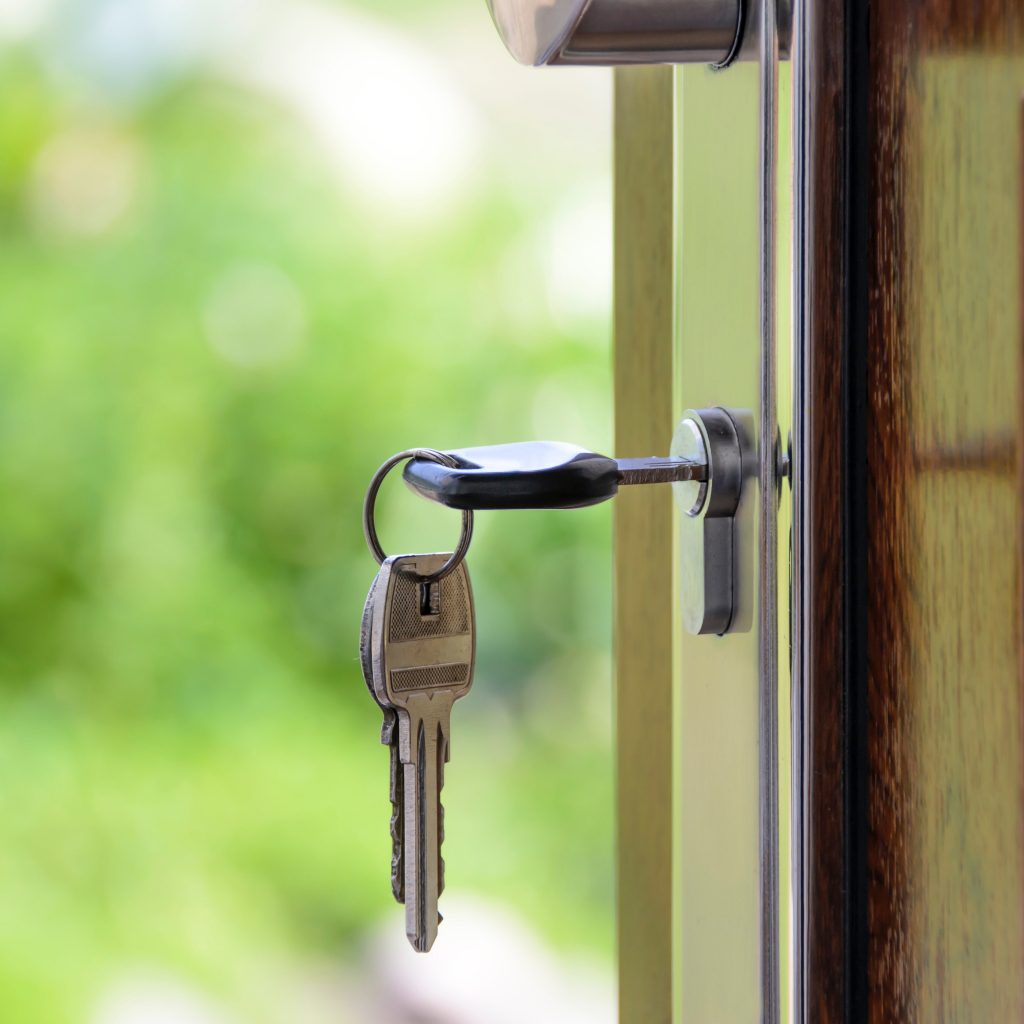 I've seen people with the most severe mental illnesses become stable because of housing; not housing alone, but housing first. This distinction is crucial, as many cities and agencies say they practice Housing First, but actually just put people in apartments and abandon them. For people with mental illness, this is disastrous. The first few months in housing are crucial for wrap-around care, as the transition can be disorienting and isolating. I often say that transitioning from chronic homelessness to housing is just as terrifying for people as transitioning from stable housing to homelessness. With the right support, though, housing provides safety, security, a sense of ownership, stability, and an intangible relief from the toxic stress of being unhoused.
For this reason, we cannot surrender to homelessness, especially for those with mental illness. While there may be no cure, there is treatment, and health and mental care providers around the globe are recognizing more and more that housing (for those who lack it) should be considered a medical intervention. We must support, through public, private, any means, the creation of affordable housing and whole-person care that prioritizes the most in need: those with severe mental illness, and co-occurring disorders and disabilities.
Community and Relationship
While policy and systems change are essential to the solution, we should not simply throw up our hands and wait for them to change for us. On an individual and community level, we can make a huge difference in the wellbeing of the unhoused with mental illness.
In her book I Love Jesus, But I Want to Die, Sarah Robinson highlights the role social connection and supportive community play in the management of depression:
We all intuitively know that life is better when we have a healthy support system… Studies have shown that people who experience a challenge in life, like unemployment, are much less likely to develop mental health problems if they have a healthy network of friends and family… One study even found that strong community literally helped people stay alive.

I Love Jesus, But I Want to Die, Sarah Robinson, pg. 22
Robinson is speaking in this section about the role faith communities can play in maintaining the mental health of those with depression. She acknowledges, of course, what many of us know from experience: that many churches and faith communities have been historically dismissive, ignorant, and even hostile to those with mental health challenges. But when they are at their best, churches can be havens that offer support, care, and wellbeing for people experiencing a variety of mental health struggles. However, if your church struggles to offer adequate support for those with anxiety, depression, or other more common mental health diagnoses, using scripture or theology to shame or dismiss their legitimacy, they will certainly not be safe places for those with more acute diagnoses like schizophrenia or bipolar disorder. As Jesus purports in Luke 16:10, "Whoever is faithful with very little will also be faithful with much, and whoever is dishonest with very little will also be dishonest with much."
In this sense, we can all start with ourselves and our local church communities: are we safe for people with mental health struggles. Do our relationships and programs provide low-barrier and consistent care for people? If your church has a program offering food to unhoused folks, do you exclude people for erratic behavior? Knowing that these behaviors may not be them being "difficult" but simply being ill, how can your program adjust to offer safety for all while also including those who are harder to work with? If your programs are frequented by people with mental illness, are there any partnerships you can form with local non-profits that work with this population? Would your Sunday morning service be a place that welcomed and held space for someone with unregulated mental illness? If not, what would need to change so it were?
At my workplace, we specialize in the fostering of safe space and community, holding daily programming and services that aim to build resilience and foster relationships and trust. The amazing thing about this program is that it benefits everyone: whether you struggle with mental illness, substance use, chronic homelessness, or just became unhoused yesterday, everyone flourishes in a community setting that is safe, joyful, and caring. We create this space in a non-religious setting, but I've always imagined that it is a vision of what the Church could be, what it has been at times.
On an even smaller scale, we all have love and care to offer simply by being in relationship with people who are struggling. While boundaries and safety should be of the utmost importance, many of us can offer consistency even in the form of brief, routine conversation with those we encounter. At this point, days of my life have been spent in largely one-way conversations with people with mental illness, who will talk breathlessly for hours in ways that are difficult or impossible to understand. And yet, simply being heard and having a human outlet can make the difference for someone; to establish human contact, trust, and acknowledgement is a gift that almost all of us can give.
In the end, acknowledging that serious mental illness and homelessness overlap cannot be a reason to give up. Instead, it should be an alarm bell, beckoning us to move and act quickly to prevent further victimization of people who have little recourse in a country that has abandoned them to the streets and jails. Churches and Christians have a crucial role to play in advocating for change, as well as offering in the meantime the community care and inclusive love that our faith was founded on.