I can't believe I'm having to write this.
Seriously – I'm writing a book right now on homelessness and Christian theology because of how interrelated they are, and not always in ways that are helpful.
But this…. this is something else.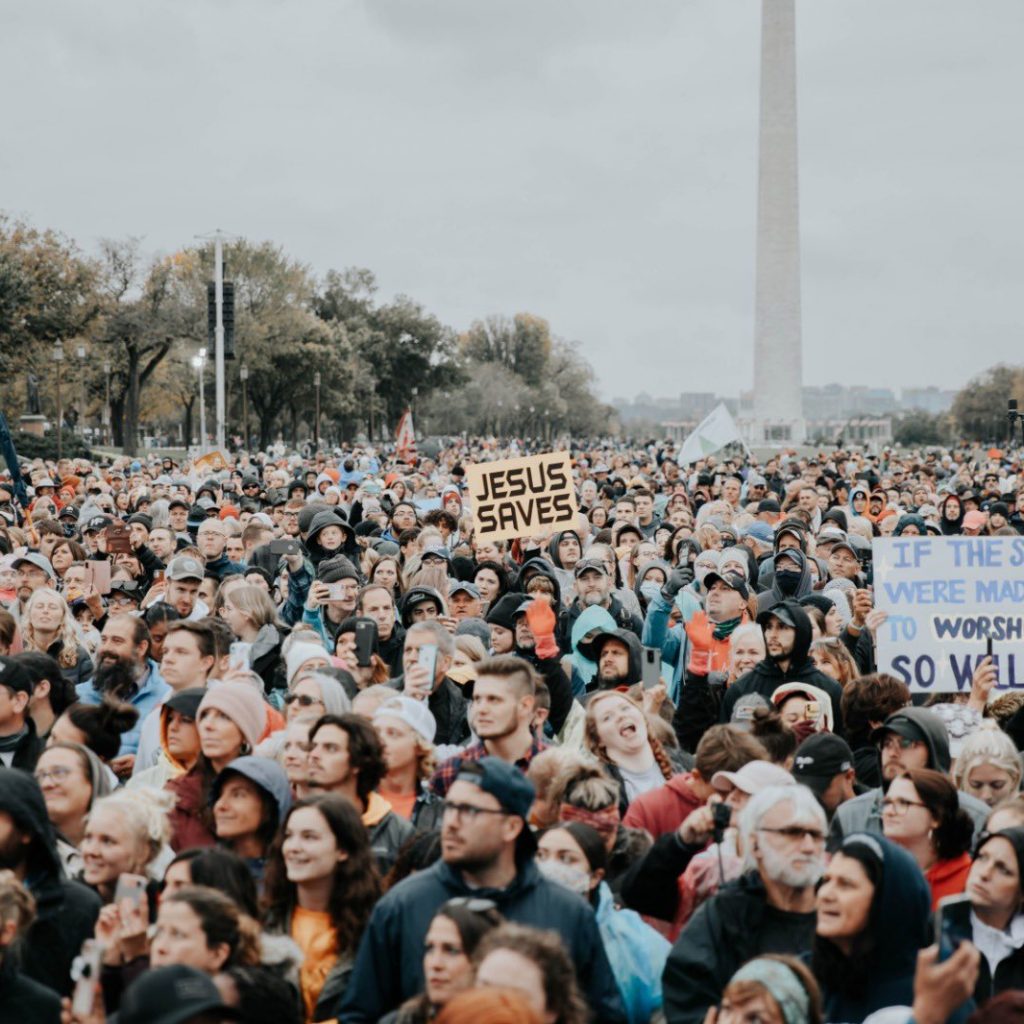 Sean Feucht of Bethel Church fame (?) has been holding worship gatherings across the country that are attended by the thousands. To his credit, they are outdoor. To his discredit, they are almost entirely mask-less, and Feucht uses his platform to share disinformation about the virus.
On top of it all, Feucht is no stranger to merchandising, and appears to be finding any and every way to capitalize on this "movement." In the latest and most disturbing instance of this, he is now selling shirts that say "Jesus Christ, Super-Spreader," borrowing from the punny title of a Rolling Stones article written about him. For all intents and purposes, he is making a joke of the idea of holding COVID-19 super-spreading events.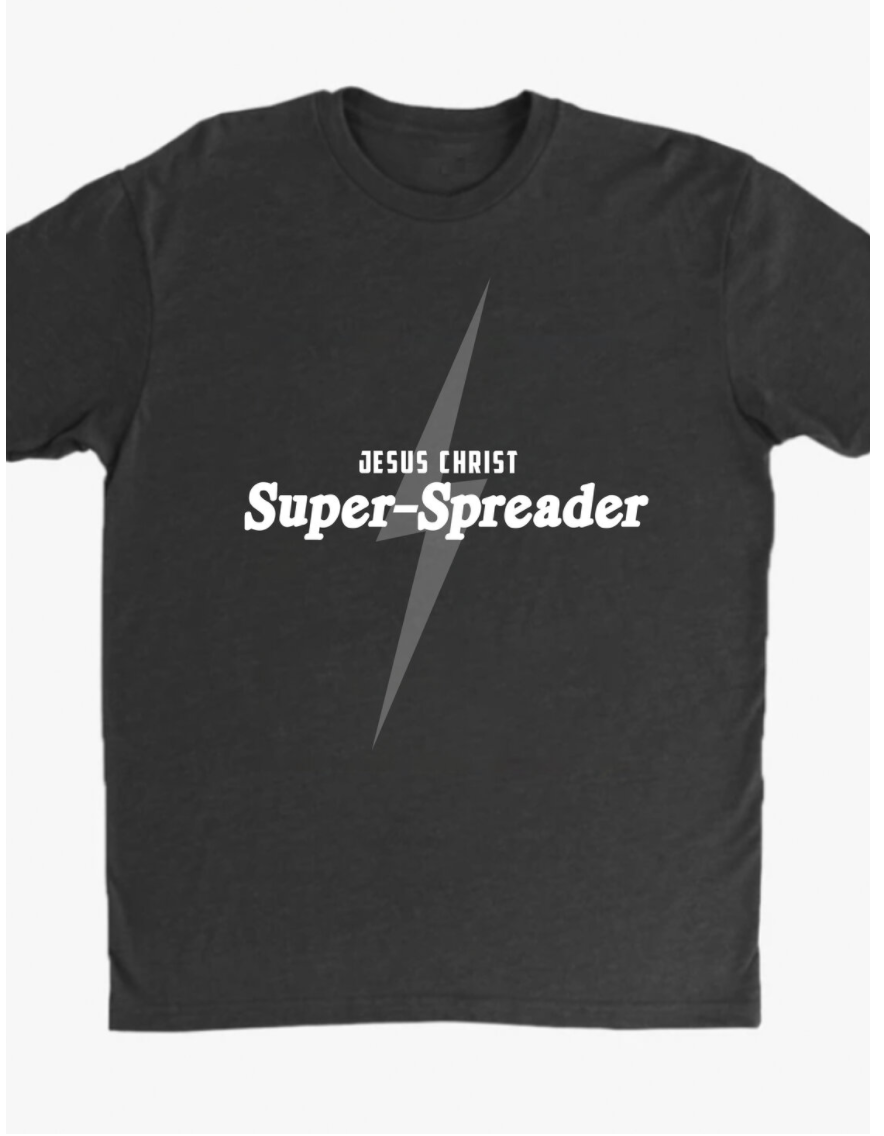 According to his website, they are holding one of these gatherings in Los Angeles on Azusa street on New Year's Eve, 9pm-Midnight. This location is famous for the "Azusa Street Revivals" of the early 1900's, giving birth to the modern Pentecostal movement. From a branding standpoint, this is the ideal location for his event, which believes itself to be the latest in a history of revival movements in America.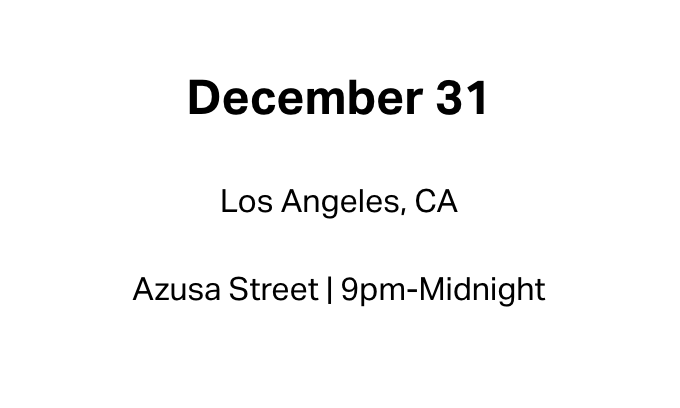 Unfortunately, it's also an ideal location to super-spread COVID-19 into the most densely populated area of people experiencing homelessness in the city, maybe even the country: Skid Row.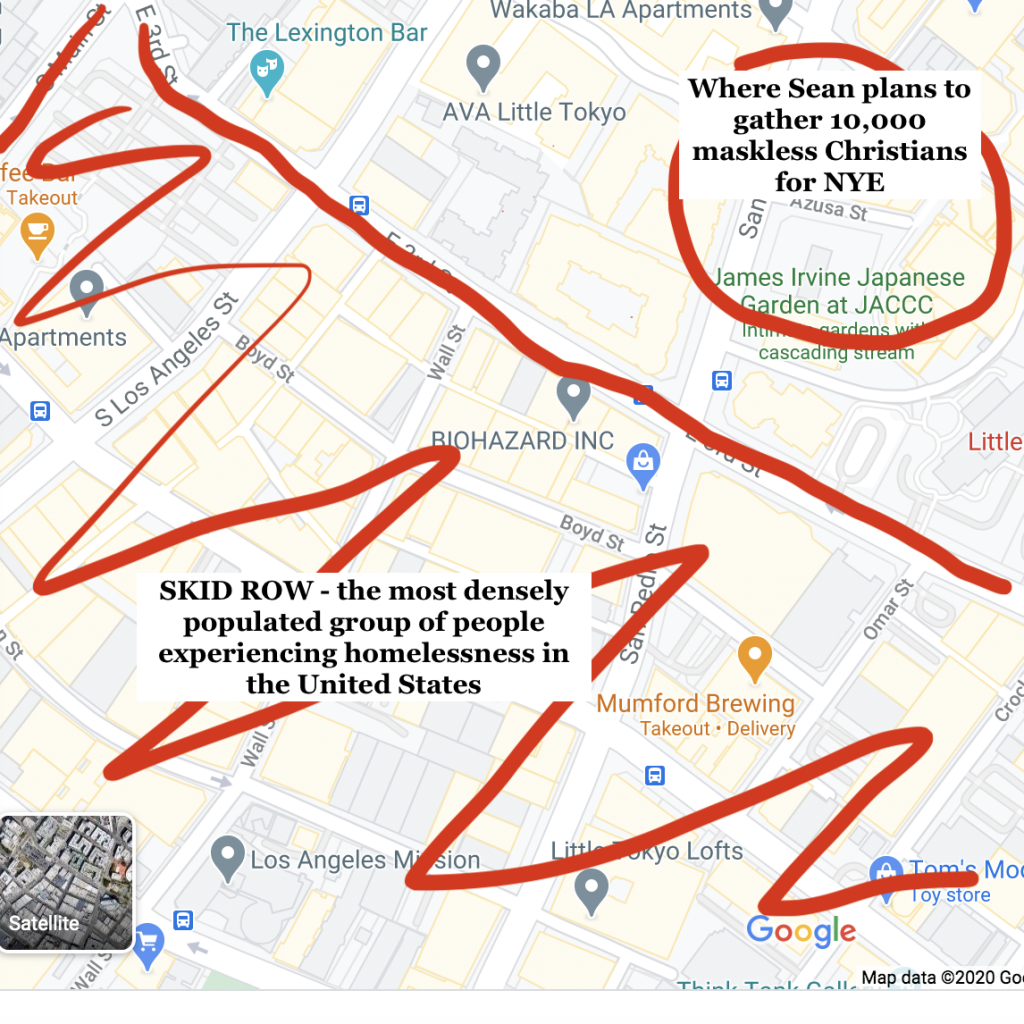 As you can see on this map I crudely whipped up, Skid Row is right next to this event. When you factor in the thousands of people meant to congregate, who also will have to park or otherwise commute into the area, you can see how this can get ugly real fast.
It's worth highlighting that people experiencing homelessness have a life expectancy more than 20 years lower than housed people in Los Angeles. This is largely linked to chronic physical health conditions either caused or exacerbated by their homelessness.
Now imagine, on one of the coldest nights of the year, introducing COVID-19 into the equation. The fallout will be absolutely devastating.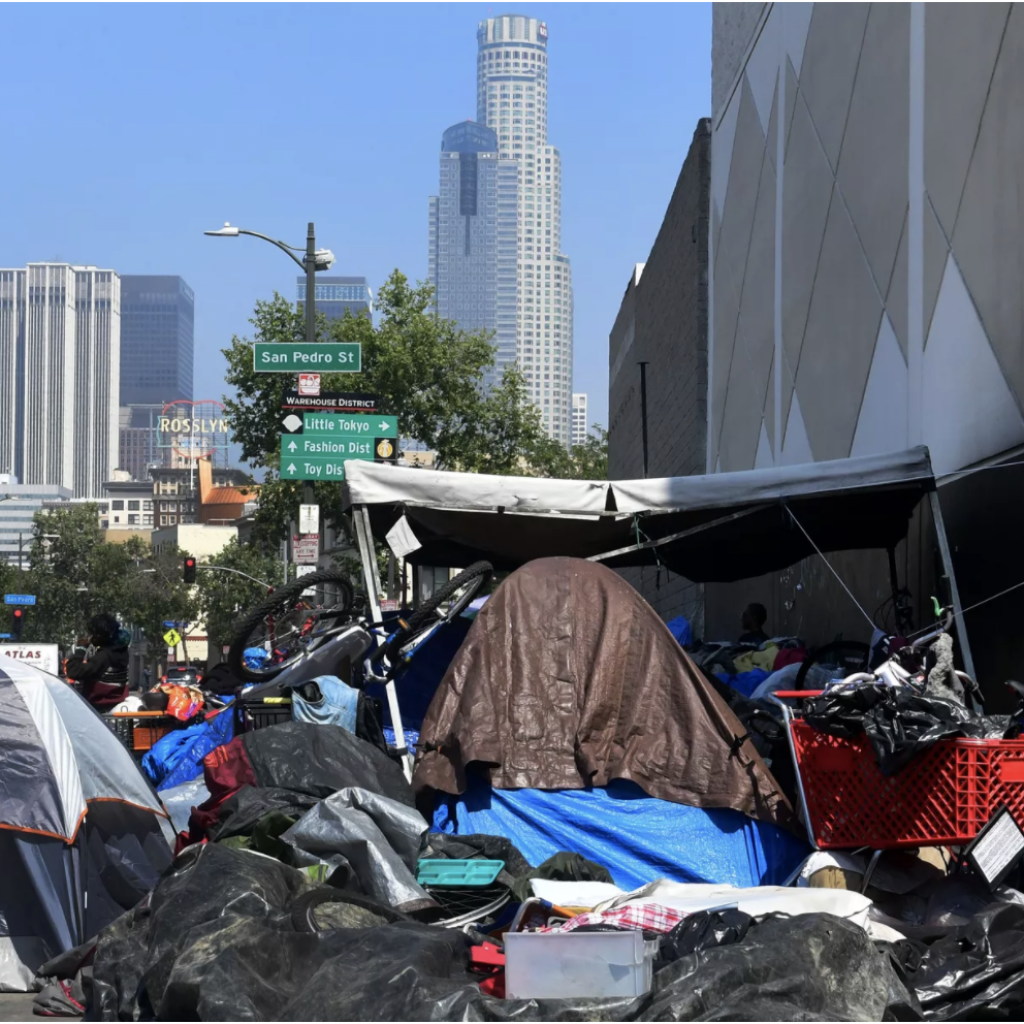 We need to stop this. We CAN stop this.
Here's 3 things you can do:

1. Share this post. Many people don't know this is happening, much less the proximity of Azusa Street to Skid Row. We need to spread the word and get as many involved as we can. Spread it on Twitter, Facebook, wherever you can. You can copy/paste the link of this post and write what you want. If you're more of a Sharer like me, here are some pre-written posts you can share:

Twitter: This one tags Sean himself. Maybe this is futile, but I have to hope that if he hears from enough people he might change his mind. The easiest way to stop this is if he does it.
This one tags the mayor of Los Angeles, Eric Garcetti. Garcetti would have the authority to shut this down, whether by putting pressure on the permitting office that allowed this gathering, or by making sure that the COVID-19 curfew (if it is still in effect) will actually be enforced in that location.
Facebook: This one tags both Sean and the Mayor of LA (since I had more characters to work with.
2. Call, write, email, fax the Mayor of LA
200 N. Spring Street, 13th FloorLos Angeles, CA 90012
(213) 978-0600
mayor.helpdesk@lacity.org
(213) 978-0656 (fax)
If you need a script, keep it simple:
"Mr. Mayor, I'm urging you to do everything in your power to stop the intended gathering on New Year's Eve at Azusa Street. The leaders of the event have shown wanton disregard for COVID-19 safety as they've toured across the country, and we cannot allow them to gather so near to Skid Row and potentially infect an extremely vulnerable population."
---
Thank you so much for helping. Let's prove that there are more of us willing to prevent harm than cause it in the name of Jesus.